The Art of Giving
"It's the thought that counts", or is it? Personally, I have never subscribed to that saying, and I like to lead by example 😉 Being a naturally giving person, I truly love everything about gifting, and not just picking out the gift, but all the little details that go along with it: wrapping, cards, ribbons, and the process of how to give it! And, we know that gift giving isn't necessarily a popularity contest… but if it were, then ours would totally win!
Perfect gifts to make their jet-setting just a tad more enjoyable!
Work. Getaways. Holidays. Travel season is in full swing. Getting from here to there by air requires comfort, obviously, but when you want to reach your destination in style, this luxe voyager (with a hint of shimmer) is easy, and keeps her looking chic, mile after mile.
100% 7G Donegal Cashmere with a glimmer of fine Lurex in a luxe Voyager Travel size (82" x 36")
No stressed out travel skin with this luxurious mask! The 3-step regimen that will visibly improve your skin by enhances vital functions, increasing radiance, and inspires a feeling of confidence and beauty.
Golden Silk Essence Combats loss of clarity, translucence and suppleness.
Japanese Pearl Leaves skin satin smooth.
Theanine Evens skin tone
Scutellaria Baicalensis Extract A traditional herb is known to support skin's beauty
$30 per mask or $160 for 6
KEEP HER AHEAD OF THE TREND
Ted Baker believes that behind a stylish wardrobe is a luxurious leather handbag.
This soft textured finish and atypical half-moon shape is a true indication of Ted's attention to detail. Elegant and classic, yet bold enough to become a focal point within any ensemble.
JEWELRY... LET IT DO ALL THE TALKING
Glam X Tech
Dual purpose key chain and bag charm, this leather tassel with USB Lightning phone charging cable to stay charged on the go!
CASHMERE - the Gift of Feeling Snuggled
PICTURE PERFECT SKIN & LIPS
This irresistible Glam Duo makes the ideal holiday gift, even if just for yourself! I'm not going to lie... I may have purchased this both because it had my name on it AND that it was rose gold, but I had no idea how much I would LOVE it!!
Dani's (that's my name 🙃) Glowing Skin Perfecter is a revitalizing cream with micro-fine, light-reflecting highlighters, brightens and perfects all skin tones all in one step.
Volume Enhancing Lip Serum provides intense hydration, smoothing and stimulating lip treatment that defines lip contours, plumps the lips and offers a glossy sheen.
YOU'LL NEVER SLEEP ALONE AGAIN
Did you know that we literally spend a third of our lives in bed? By the time we are 60, we will have slept for an average of 20 years!!
A perfect gift for your bestie that really says, "Thank You for Being an Awesome Friend".
TECH GEAR X HAIR
A Gadget that Every Woman Will Appreciate
Winter is brutal on your crowning glory, a.k.a your hair and scalp. If you haven't already you should prepare yourself for these symptoms: loss of moisture due to cold weather, weakened locks susceptible to breakage from the low humidity, "hair hair" syndrom from increased use of scarves and hats. There is more to daily winter hair care than the products you use!
When your hair is in this vulnerable state, your hair cuticles raise up which causes it to lack shine, appear flat, frizzy, and full of static.
The fact is that certain hair dryers treat your cuticle more gently, so invest in either a ceramic or tourmaline hair dryer to limit cuticle damage for a smoother look.
FRAGRANCES
It is almost impossible to choose a fragrance for someone else, so give them the gift of embarking on a scent journey exploring Le Labo's classic fine fragrance collection (total of 15 1.5m samples).
Le Labo Discovery Set
FOR THE YOGI IN YOUR LIFE
Ideal for the holiday season, with elevated emotions, expectations, travel and stimulation, it is important to turn to remain properly hydrated. This gorgeous water bottle is said to aid in staying centered in the midst of stressful days. And while quartz may have healing powers, it is also really beautiful.
Glacce Crystal Water Bottle
Good Things Can Come in Small Packages
Laundry is a tedious, yet necessary chore — but what if it could be just a bit more enjoyable? The Laundress (an eco-friendly line of detergent, fabric care and home-cleaning products) that smell amazing and will treat her favorite clothes like the treasures they are.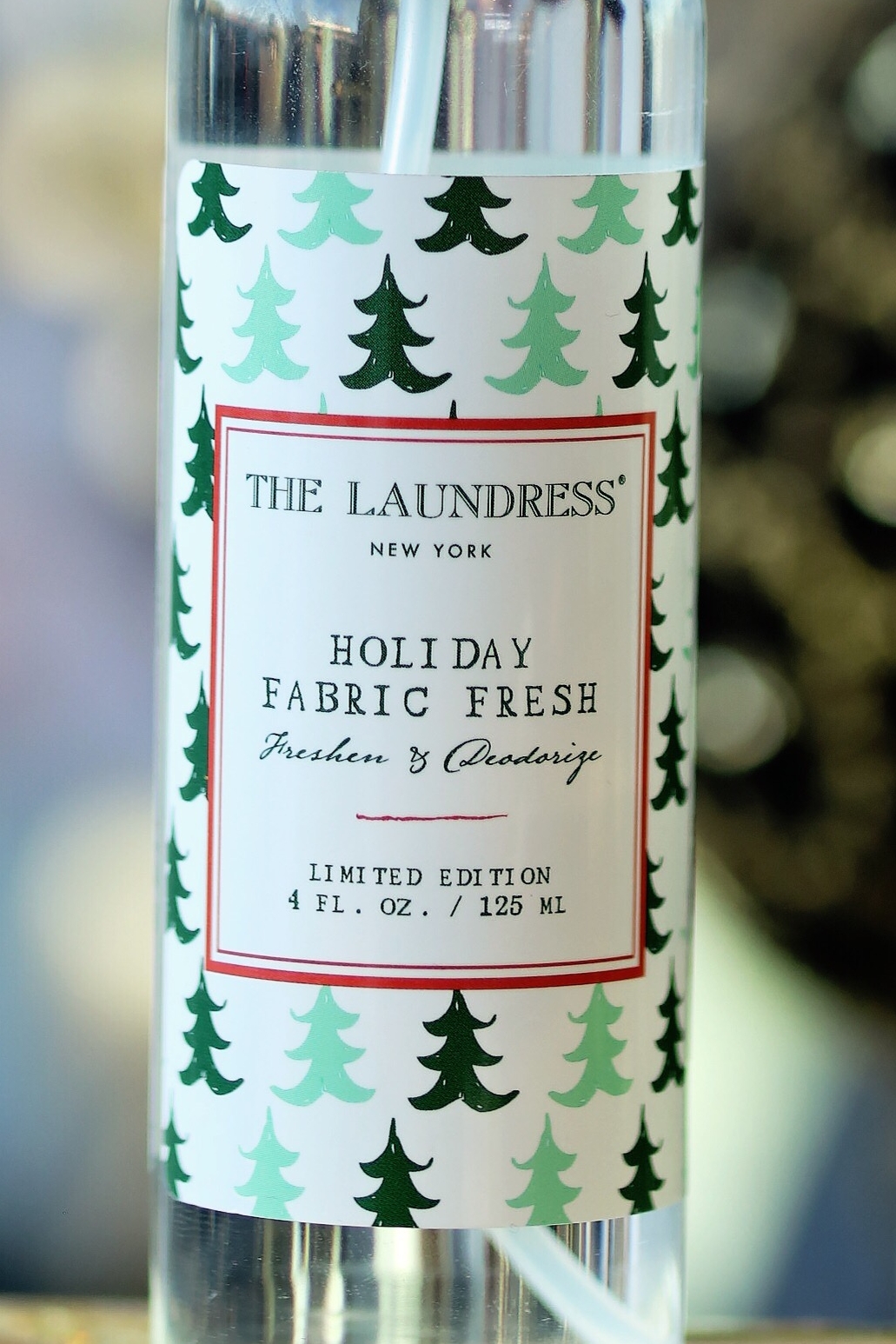 Uber thoughtful sure to impress the hostess - you know, something other than a bottle of wine or soap ;)