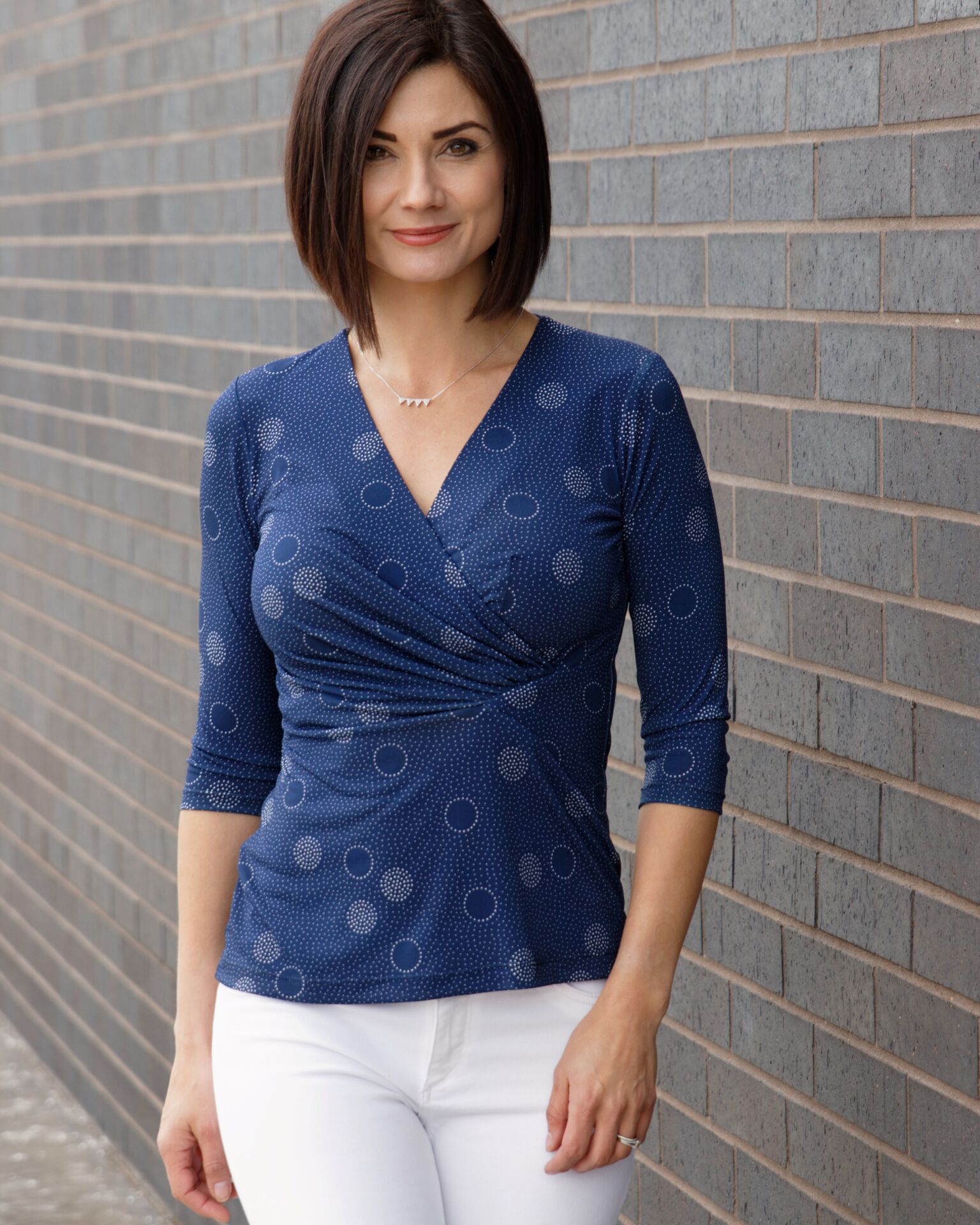 Leyla Top
The faux wrap top is so much more practical for women than the original. We all know the benefits of a wrap, how flattering the cinch is, but they're not always what you might call "conservative".
Leyla Top
Content: 79% Viscose, 13% Polyester, 7% Polyamid, 1% Elastic
Care: Machine Wash Cold, Hang to Dry
Runs true to size (Regular Fit).
Proudly Made in NYC